So, you want to know where to stay when in Key West?
Key West used to have some economy properties that are no longer in existence. Our first two times in Key West, we stayed at the Lexington Hotel. It was on the outskirts of downtown Key West where all the action is, however, it was affordable housing. It has now been demolished to make way for a new hotel which I am certain is not going to be an economy hotel. There is a lot of "building" in Key West as we speak which will raise the prices of lodging in Key West.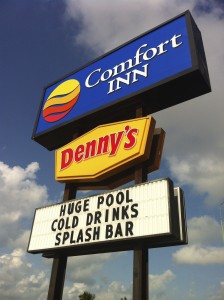 The other economy hotel was the Comfort Inn in Key West. I don't believe it's around anymore either. Again, Key West has been "discovered" and it seems to me investors are buying up land and demolishing properties or renovating and changing flags.
Key West Coupons were handed out to hotel guests by the concierge and most of the coupons were 2 for 1 drink coupons redeemable at many of the "tourist bars" on Duval Street which is the main drag in Key West. We have noticed that these coupons are no longer in existence.
If you're looking for a good deal on lodging, frequently check online for hotels and condo rentals.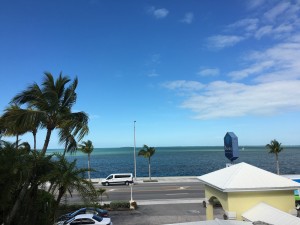 The most recent hotel we stayed at was Key West Bayside Inn & Suites. While affordable, it was not the cleanest hotel. We noticed mold or mildew on the curtains leading out to the ocean front balcony.
Other than that, it was a great affordable option. It certainly did the trick for 2 nights! Keep in mind that you're not in Key West to stay in your hotel.